HORSE ACCIDENT COMPENSATION CLAIMS
At Shaw and Co Solicitors we are well equipped to advise you on matters of liability and your responsibilities as a horse owner. We understand the various challenges horse owners face and our Senior Partners are enthusiastic horse owners and riders themselves.
We are happy to advise on any equine related legal issues that you have and the initial consultation is free.
Those involved with horses know horse riding is classed as a dangerous sport and that on occasion serious accidents sadly do happen. In worst cases, horses, by their very behaviour, can inflict fatal or catastrophic injuries.
The law relating to liability for accidents caused by horses is complex, but in general the courts may hold owners or keepers of the horses responsible for any injury or damage that their horses cause.
There are a few things that you should do to protect yourself:
* Be aware of your responibilities and the risks that accept as a horse owner.
* Ensure that, if you employ people to handle horses, there is a safe system of work operated and that they are adequately supervised, trained, equipped and instructed.
* Always take out adequate Public Liability Insurance cover to proctect your position as a horse owner.
EXPERT HORSE SOLICITORS
READ MORE
CLEVELAND BAY HORSE SOCIETY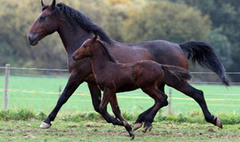 The Cleveland Bay Horse Society (CBHS) is a Registered Charity (293872) that regulates, promotes and protects Pure and Part Bred Cleveland Bay Horse.
READ MORE
Thank you!
Your message has been sent. One of our team will be in touch shortly.