Personal Injury Claims In The News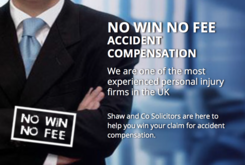 There are two stories, in particular, that have caught our eye in the last few weeks.
Firstly, a Medical Negligence Compensation Claim. The tragic case of Helen Edgar who died, aged 41, after medical staff failed to diagnose that she was suffering from a serious infection of necrotising fasciitis. Her illness started on the 18th May and she sadly died a week later on the 26th May, despite the disease being finally diagnosed shortly before her death.
READ MORE