Shaw & Co Solicitors UK Advise on GP Sexual Abuse Cases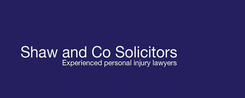 Barclays bank JOBS Medicals 'were sex assaults' and If dR GORDON BATES was alive he would be prosecuted, sayS NORTHUMBRIA police.
Shaw and Co Solicitors has begun legal action for negligence against Barclays Bank on behalf of dozens of people inappropriately examined by Dr Gordon Bates.
The GP was hired by Barclays for health checks on teenage job seekers who had been offered work with the company in the 1970s and 80s.
READ MORE
Personal Injury Claims In The News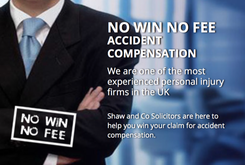 Slips,Trips and Falls
We deal with many compensation claims as a result of slips,trips and falls.
The law is not straightforward in respect of these claims for compensation and the courts are notoriously inconsistent in the way that they deal with these cases.
The prospects of the compensation claim succeeding varies depending on a number of factors.
READ MORE